A proven successful, multiple award winning, business entrepreneur with diverse experience in the building and construction industry. A demonstrated ability implementing efficient build processes developing cost effective, high quality outcomes. A passion for craftsmanship, a new technology enthusiast and a professional driven by customer satisfaction, design and innovation.
Key Skills & Abilities
Procurement expertise.
Extremely high attention to detail.
Advanced Carpentry ability.
Design, manage and implement start to finish build process on various sized construction including building in remote communities, investor homes, architecturally designed homes, custom homes, and commercial works such as schools and local government projects.
Engage with clients, industry leaders, advisors and staff.
Develop and execute successful house and land packages.
Close interaction and management of large sub-contractor base across various and ongoing jobs at any given time.
Ability to adapt and maintain a flexible service.
Strong planner with excellent problem solving skills and readily adapt to change.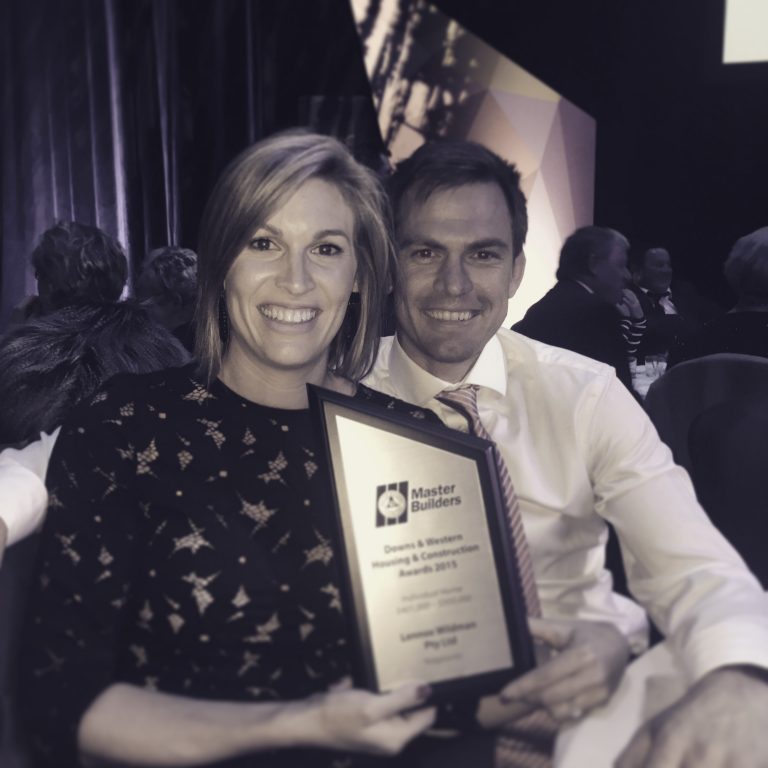 A successful and experienced woman within the building industry who shows initiative through continuous drive and passion for the field in which she works. With diverse and extensive experience within office management, contract administration and human resource management, a strong ability to be adaptable, proactive and efficient has been developed.
Key Skills & Abilities
Develop and implement build contracts.
Skilled in human resource management and aboriginal engagement.

Engage with fellow employees, clients, industry leaders, advisors and staff.

Development of efficient accounts management system.

Management of large number of sub-contractor agreements at any given time.

Design and implementation of safety management plans and environmental, social and economic strategies.

Strong computer literacy through the use of a broad range of programs, designed to manage the smooth running of construction on multiple jobs at any given time.
And Valued Contractors
We also have a proven and valued team of loyal contractors who enjoy working for themselves but who are considered members of the team.